| | |
| --- | --- |
| Where: | London at the Theatre Royal, Drury Lane |
| When: | 6th January (Twelfth Night) |
| Time: | After the evening performance (times vary) |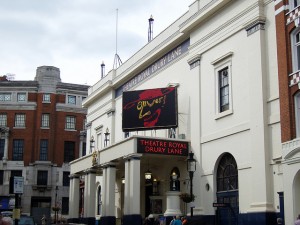 This event is reported so frequently in literature and websites that I've included it here even though members of the public cannot attend. Robert Baddeley left a bequest in 1794 for a cake and wine to be provided each Twelfth Night for the impoverished actors of Drury Lane – and it still happens every year for the cast and crew after the evening's performance.
Helpful Hints
This is a well-known custom but it's not for the general public – it's listed here so that you WON'T try to turn up and be disappointed!
Phot by J Donohoe.