| | |
| --- | --- |
| Where: | Chelsham, Surrey at St Leonard's Church on Church Lane |
| When: | 1st Sunday in July |
| Time: | 11.15am |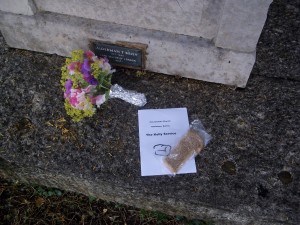 The Kelly Service is held on the first Sunday in July each year to commemorate Chelsham's local boy made good, Thomas Kelly. He lived with his family in the village until he was 14 years old, when he went to the bright city lights of London to seek his fortune, rising to become Lord Mayor in 1837. He never forgot his origins and he left a bequest to provide bread for the needy of the village, which is still distributed at the end of the special annual service today. Following the sermon (which refers to Mr Kelly),flowers are placed upon the graves of Thomas and his parents in the churchyard then the service continues back inside the church ending with the bread dole at the altar – I have it on good authority that the bread is delicious and freshly home-made, and there is a choice of white or brown! Following this further refreshments are served under the Tower.
Helpful Hints
In 2018 it will be on Sunday July 1st.
Click here for the link to Church contacts: http://www.achurchnearyou.com/chelsham-st-leonard/
Thanks to Paula Gerard for the information on this event and the photos!
View larger map