| | |
| --- | --- |
| Where: | London at the Cromwell statue outside the Houses of Parliament |
| When: | 3rd September |
| Time: | 3pm |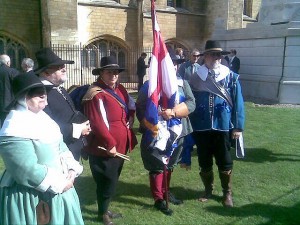 Oliver Cromwell died on September 3rd 1658 and each year his anniversary is celebrated by the Cromwell Association, who promote study of the great man's life and times. Cromwell was Lord Protector in the Interrregnum or Commonwealth period, when Britain was a republic during the seventeenth century following the Civial Wars. It's essentially a society event but members of the public are very welcome to watch from the pavement, as it's held at Cromwell's  Statue outside the Houses of Parliament.
Helpful Hints
If the 3rd falls on a Sunday alternative arrangements are usually made but this won't happen for some years.
Click here for the Cromwell Association website : http://www.olivercromwell.org/
Photo by greycap.
View larger map