| | |
| --- | --- |
| Where: | Evesham, Worcs at Abbey Park Battle Memorial (Wreath Laying & start of walk) & Battlewell Field, Greenhill (Commemoration) unless it's wet in which case the Sunday service will be in St Lawrence's Church in Evesham |
| When: | Weekend near August 4th |
| Time: | Wreath Laying 10.30 & Battlefield Walk to follow both Saturday, Commemoration Service 6.30 Sunday |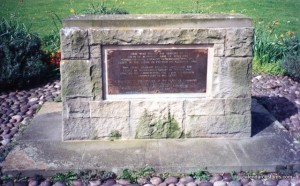 On August 4th 1265 the Battle of Evesham took place in which royal forces defeated those of rebel Simon de Montfort, who was killed bravely fighting in the fray. Each year the Simon de Montfort Society organise commemorative events on the weekend nearest the anniversary, starting with a wreath laying ceremony at the battle memorial in Abbey Park followed by a walk along the Battlefield Trail. On the Sunday evening there is a short commemorative service at Battlewell.
Helpful Hints
All are welcome and  no booking is necessary.
In 2018 it takes place on Saturday August 4th and Sunday August 5th. As well as the annual wreath laying 2018 will see a large Battle of Evesham Festival over the weekend – details to follow.
Click here for the Society website : http://www.simondemontfort.org
and here for Evesham Events which has up-to-date info (scroll down the events list until you find it) : http://www.eveshamtown.co.uk/index.php/enjoy/events
and here for the Festival Facebook page: https://www.facebook.com/Battle-of-Evesham-2018-966638993472245/
View larger map