| | |
| --- | --- |
| Where: | Heathfield, Sussex - in & around the Goward Hall at Cade Street |
| When: | Saturday in late April |
| Time: | From 11am until 4pm |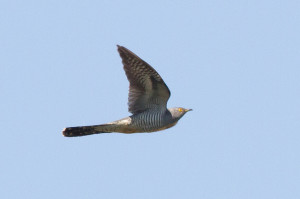 Heffle is the old local name for Heathfield in Sussex, and they have a Cuckoo Fair each April to mark the arrival of spring. It all began in 1315 when the Bishop of Chichester obtained permission to hold a weekly market and an annual fair, and though there have been some gaps in the schedule, it's well established today as a charity fundraiser for Demelza, the local childrens hospice.  Expect morris dancing, a funfair, displays such as falconry, music, crafts and classic vehicles as well as a carnival parade and Dame Heffle, who  releases a cuckoo from her basket making the event unique . Cuckoos can be hard to find when you need one, so don't be too surprised if the released birds look like pigeons! The fair ends with a barn dance in the evening.
Helpful Hints
There's a park-and-ride service from the Market Carpark in Old Heathfield. Admission to the fair is free.
In 2018 it will be on Saturday 21st April.
Click here for the event website: http://www.hefflecuckoofair.org.uk/
and here for the Facebook page: https://www.facebook.com/hefflecuckoofair1315
Photo by Langham Birder.
View larger map