| | |
| --- | --- |
| Where: | Hubberholme, North Yorkshire at St Michael & All Angels' Church and the George Inn |
| When: | Monday early in January |
| Time: | 8 pm Church, 8.30pm at the George |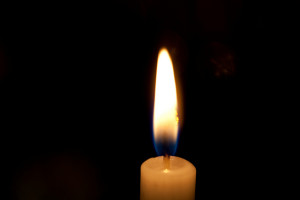 Hubberholme is a pretty hamlet near Skipton and is home to the George Inn, formerly used as the local vicarage – when the vicar was in residence he lit a candle in the window to show his flock that he was at home, and the pub still keeps a candle lit whenver the bar is open. Candles are also used at the Hubberholme Parliament which is an annual auction for letting 16 acres of church land – the highest bid when the candle burns out is the winner. The vicar keeps control from the dining room (or House of Lords!) while bidding takes place in the bar (House of Commons). The auction follows a short service held at the local church at 8pm.
Helpful Hints
In  2018 it will be on Monday 8th January.
The church service lasts around half-an-hour.
Click here for the church website: http://www.upperwharfedalechurches.org
Click here for the pub website : http://www.thegeorge-inn.co.uk/
Photo by armin_vogel.
View larger map