| | |
| --- | --- |
| Where: | Lanark, South Lanarkshire at the Tolbooth on the High Street |
| When: | 1st January |
| Time: | 10am |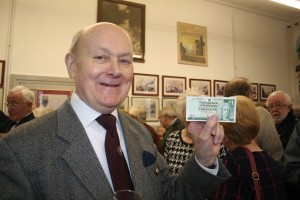 The first event in the calendar at Lanark is the Het Pint Ceremony, held in the upper room at the Tolbooth. Local pensioners assemble at 10am to claim hot mulled ale and a new £1 note courtesy of the Community Council; toasts are drunk to the New Year and the burgh and a welcoming speech is given by the Chairman. The popular tradition has been well established for over 350 years in the town, evolving from a charitable bequest for poor scholars to receive bursaries for the local Grammar School into a charitable dole for the needy of the parish.
Helpful Hints
All are welcome to attend but only invited eligible locals can claim the cash! Lanarkians are rightly proud of their traditions and like to share them with newcomers. Some Sassenachs may be surprised to hear this, but the £1 note is still in circulation north of the border.
View larger map