| | |
| --- | --- |
| Where: | London at St Katharine Cree church on Leadenhall Street |
| When: | 16th October or nearest Thursday |
| Time: | 1pm |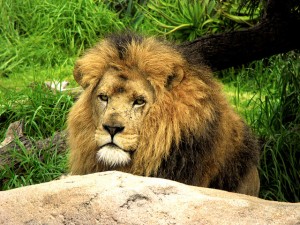 Sir John Gayer, Lord Mayor of London and founder of the Levant Company, left a bequest in his will for St Katherine Cree church and his generosity is commemorated by the special service each October. Sir John became separated from his travelling companions on a trip through the desert – he met a hungry lion but prayed for assistance and was left unharmed. The story of Sir John's deliverance is retold each year with a sermon.
Helpful Hints
Sir John died in 1649 and is buried at the church – look for his commemorative brass.
The service usually takes place on a Thursday around October 16th. In 2016 it was on Thursday October 13th – 2017 date is yet to be confirmed.
Click here for the church website : http://www.sanctuaryinthecity.net
Photo by Yagan Kiely.