| | |
| --- | --- |
| Where: | Macclesfield Forest, Cheshire at St Stephens Church Forest Chapel on A537 |
| When: | 1st Sunday after 12th August |
| Time: | 3pm |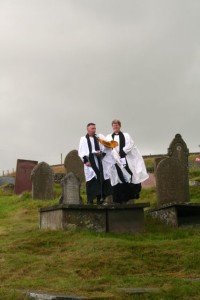 Before churches had paved floors, rushes were strewn to keep the earth floors sweet and it was common to make a special occasion from their annual renewal. Few such customs survive and the ones which do are mainly in North-West England.The isolated church at Macclesfield Forest is the setting for an annual service in August and the interior is well decorated with flowers and rushes ; part of the service takes place outside regardless of the weather! Written records of the ceremony go back to the eighteenth century, but it's likely that it's been taking place for longer. Some rush bearing ceremonies focus on the procession to the church, but here the rushes are spread ready for the service and add a pleasant aroma to the proceedings. Expect plenty of hearty hymn singing!
Helpful Hints
Field parking is available near the church – follow the signs.
Visitors are welcome to attend (and dogs) and refreshments follow the service which lasts about an hour. The chapel is part of Rainow parish – contact 01625 572013.
In 2018 it will be held on Sunday August 19th.
View larger map