| | |
| --- | --- |
| Where: | Northampton, at Delapre Abbey |
| When: | Weekend near July 10th |
| Time: | 11 am to 4 pm |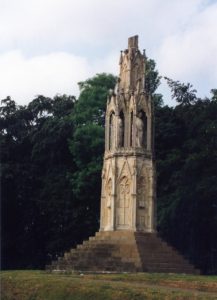 The first major engagement in the Wars of the Roses was the 1460 battle at Northampton on July 10th, and the Northampton Battlefields Society host a commemorative event on the weekend near the anniversary. The forces of King Henry VI and Margaret of Anjou clashed with those of the future Edward IV and Warwick the Kingmaker, ending in a Yorkist victory and the capture of Henry VI. Expect living history, demonstrations of arms, archery, battlefield walks, wreath laying at the Eleanor Cross, re-enactments of parts of the battle and more. The re-enactors are from the local Harrington Companye, an award winning group who specialise in warfare of the period.
Helpful Hints
In 2018 it will be on Saturday July 7th and Sunday July 8th (to be confirmed).
Click here for the Society website: https://northamptonbattlefieldssociety.wordpress.com
and here for the Facebook page: https://www.facebook.com/groups/Northampton1460/
and here for the Harrington Companye: https://harringtoncompanye.wordpress.com
View larger map