| | |
| --- | --- |
| Where: | Countrywide |
| When: | 14th February |
| Time: | All day |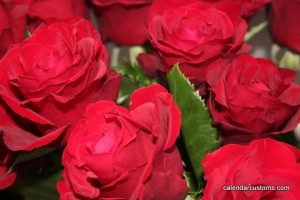 Valentine's Day is an ancient custom celebrating love and lovers which has grown to be universally practised in the UK today. Cards and flowers are sent (traditionally red roses to symbolise passion), chocolates and other gifts given, and many couples dine out together.
In some parts of Norfolk and Suffolk, particularly in the Norwich to Lowestoft area, a tradition has survived of presents (or in some cases less welcome surprises!) being left on doorsteps on Valentine's Eve (that's the evening of the 13th into the morning of the 14th February) by Father/Mother/Jack Valentine.
Click here for more on the Norfolk/Suffolk tradition (and thanks to Ross Parish for sharing!) : http://traditionalcustomsandceremonies.wordpress.com/2014/02/