| | |
| --- | --- |
| Where: | Whalton, Northumberland outside the Beresford Arms |
| When: | 4th July |
| Time: | 7pm |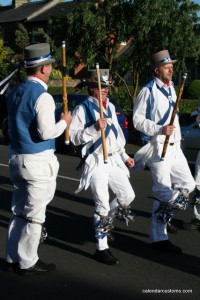 There seems to be some argument about spelling of the name for this annual fire custom, which takes place on the green just outside the Beresford Arms every 4th July. It's a local event lasting under an hour with a small fire which the crowd dance around after displays of morris dancing and some music. Traditionally people jump through the flames. It was spectacularly windy in 2010 and hats were blown off!
Helpful Hints
Easy to find- pub is on the north side of the main village street. Hard paths around the green.
Click here for the village website page : http://www.whaltonvillage.co.uk/VillageHall/baal_fire.JPG
View larger map