| | |
| --- | --- |
| Where: | Whitby, North Yorkshire - various locations in town |
| When: | Late weekend in March or April |
| Time: | All weekend |
Goths from all over the UK and beyond flock to Whitby every year for the Gothic Weekends celebrating their music and culture. Concerts are held over a three day period as well as a variety of events including sports and competitions. With its Dracula associations and atmospheric ruined Abbey, Whitby is the ideal venue for the festival!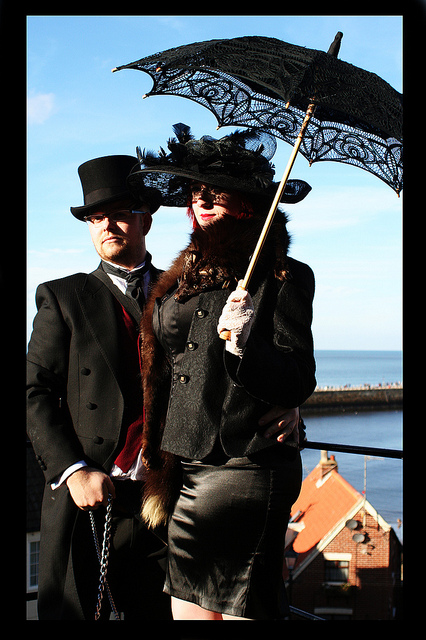 Helpful Hints
Wear black!!
Calendarcustoms isn't the website belonging to the event – follow the link below.
The 2018 dates are Friday 27th – Sunday 29th April and there is also a similar autumn weekend near Hallowe'en (see website link for full details and schedules).
Click here for the festival website :http://www.whitbygothweekend.co.uk/
and here to email : info@whitbygothweekend.co.uk
The most up to date 'hot off the press' info can be found on the official Facebook page for the event:
http://www.facebook.com/whitbygothweekend
Photo by JAHG2010.
View larger map