| | |
| --- | --- |
| Where: | Yarrow, Borders at St Mary's Kirk of the Lowes |
| When: | 4th Sunday in July |
| Time: | 3pm |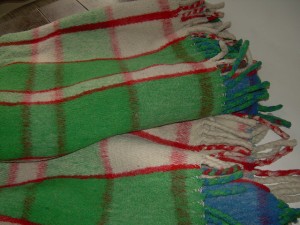 In the seventeenth century Yarrow was the scene of religious dissent; presbyterian Covenanter preachers and their followers were forbidden to attend church services so were forced to worship outdoors, often huddling in blankets for protection from the elements. The annual open-air service in the churchyard at Yarrow commemorates this period in history, though as it's in August blankets aren't usually neccessary!
Helpful Hints
St Mary's Kirk is ruined and is situated high above the  north side of St Mary's Loch.
Many sources state that this is held on the last Sunday in July but in fact it's not quite that simple as it's actually on the 4th Sunday of the month. This is often the same day but in years where the first Sunday falls on the 1st, 2nd or 3rd of the month, there are actually 5 Sundays in July and if you went on the last one you'd be a week too late. Visit the church website below and double check their calendar before setting off!
In 2018 it will be on Sunday July 22nd  (the 4th but not last Sunday of the month!).
For the parish website click here : http://dbethune.com/selkirkchurches/
Photo by Joanna Bourne.
View larger map