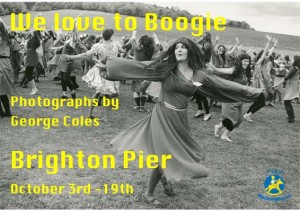 Friend of Calendar Customs George Coles is holding a photographic exhibition on Brighton Pier during October.
George writes:
Just to let you know the exhibition of England looking good on the dance floor goes up on Brighton Pier from the 3rd to the 19th of October and features amongst others, the Bacup Coconut Dancers, The Abbots Bromley Horn Dance, May Pole dancing, Molly dancing, and of course in true Pythonesque fashion, dancing on top of a hill at 4in the morning in silly clothes.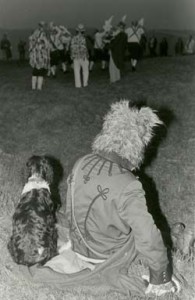 Brighton pier, that iconic strip of wood and metal is the venue for an exhibition of 50 black and white photographs on the theme of dancing. They show England tripping the light fantastic and finding their inner Fred Astaire. The styles range from tango to pogo, the locations from Brighton to Blackpool. The exhibition is in aid of Rockinghorse, a local charity who raise funds for the Royal Alexandra Children's Hospital in Brighton.
For more information contact info@thestraggler.net