| | |
| --- | --- |
| Where: | Countrywide |
| When: | 1st April |
| Time: | All morning (ending at noon) |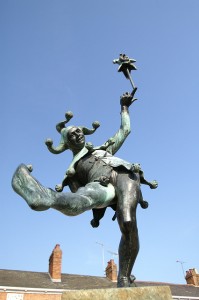 April 1st is widely known as April Fools Day and until mid-day it is a still a fairly common practice for jokers to play tricks on others and make them look silly. Typical examples would be to send people to get tins of tartan paint or for "a long stand" or to pretend that they have their shoelaces tied together. Newspapers often print spoof stories and even the TV news has been known to report spurious events…all in a lighthearted way.
Helpful Hints
Don't play tricks after noon as by then "April Fools has been & past, Now you're the biggest fool at last".
Photo by Davi Merrett.