| | |
| --- | --- |
| Where: | Bampton, Devon- village centre |
| When: | Last Thursday in October |
| Time: | From 9am |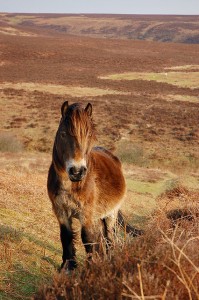 Bampton Fair is one of the most ancient still in existence with records dating back to before 1212 and a charter granted by King Henry III in 1258. It was originally a sheep-trading event but was subsequently more famous for the sale of the local ancient breed, the  Exmoor pony; for some time the pony sales returned having died out in the twentieth century died out, but they no longer take place today though the local pony breeders have now returned with ponies to view at the fair and they are an integral and unique part of the event. There is a street market, arts & crafts, entertainments, music,drama, dancing and all manner of childrens activities.
Helpful Hints
In 2017 it will be on Thursday October 26th.
Click here for the event website : http://www.bampton.org.uk/charterfair/index.html
Photo by That bloke.
View larger map