| | |
| --- | --- |
| Where: | Blackawton, Devon starting at Normandy Cross |
| When: | Sunday of May Day Bank Holiday Weekend |
| Time: | Festival from 11 am with Competition at 1.30 |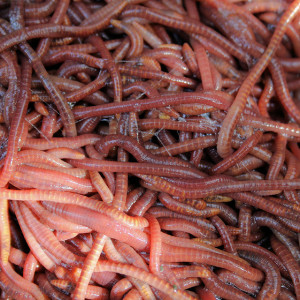 Blackawton in Devon is the home of the International Festival of Wormcharming, held each year on the Sunday of the May Day Bank Holiday weekend.  The event begins in the village at Normandy Cross, where entrants must register at Worm HQ (the village bus shelter for the remaining 364 days of the year) by noon. After registration is complete the local Blackawton Morris side lead a procession to the George Inn where maypole dancing and a Toast to the Worms take place before proceeding to the Secret Field for the contest. Teams of wormcharmers must comprise 3 contestants : a Charmerer, a Pickerer and a Counterer,and they must gather as many worms as possible from a metre-square plot in 15 minutes. Worming Up is a 5-minute preamble for the competitors to encourage the worms to join in; no digging, forking or noxious substances are allowed and the Worm Master's decision is final. There's also a dog show, fancy dress, live music, other fun events and plenty of food & drink – so expect a full day out!
Helpful Hints
In 2017 it was on Sunday April 30th – 2018 date is yet to be announced.
Click here for the event website : http://www.wormcharming.co.uk/index.html
Click here for the Facebook page: https://www.facebook.com/events/244254006045017/
Photo by DavesPortfolio.
View larger map