| | |
| --- | --- |
| Where: | Canterbury, Kent at the Cathedral & Precincts |
| When: | 2nd Saturday in September |
| Time: | 10.30am with service in the Quire of the Cathedral at 11am |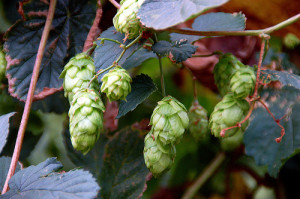 Hop Hoodening is the Kentish harvest festival featuring the traditional Hooden Horse, a hobby-horse with snapping jaws. There is a special service at Canterbury Cathedral, preceded by a procession around the precincts. Expect morris men accompanied by the Hooden Horses and lots of hops from the local harvest. The  Hop Queen will arrive amidst a bower constructed of hop-bines and everyone makes their way into the Cathdedral with the exception of the horses (because they are pagan!?). During the service the morris men dance in front of the altar and appropriate hymns are sung. Afterwards there's plenty more dancing around town.
Helpful Hints
In 2018 it will be on Saturday 8th September.
Click here for Wantsum Morris: http://www.wantsum-morris.org.uk
Click here for the East Kent Morris website : http://ekmm.org.uk/NEW/
Click here for the Cathedral website and put hop hoodening in the search box : http://www.canterbury-cathedral.org/
Photo by kewing.
View larger map