| | |
| --- | --- |
| Where: | London at the Chapel of Lincolns Inn, Newman's Row |
| When: | Daily |
| Time: | 9pm |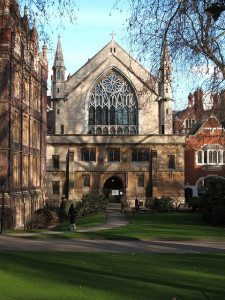 In the past it was common practice for a curfew bell to be rung, to let people know it was time to cover their fires and get to bed. Lincoln's Inn Chapel is one of the select few places where this still happens! It's rung every day at 9pm.
Helpful Hints
The bell rings 50 times, just after the hour strikes on the clock.
As well as ringing the daily curfew, the bell is tolled at midday to mark the passing of Benchers at the Inn and according to the chapel's own website page it inspired John Donne to pen the  immortal lines in "No Man is an Island" which concludes "And therefore never seek to know for whom the bell tolls; it tolls for thee". Donne laid the foundation stone of the chapel in 1623 and preached its consecration sermon.
Click here for the Inn website : http://www.lincolnsinn.org.uk/
Photo by elleneka102.