| | |
| --- | --- |
| Where: | Peterlee, Co Durham at the Hearts of Oak on Oakerside Drive |
| When: | Easter Sunday |
| Time: | 2pm onwards |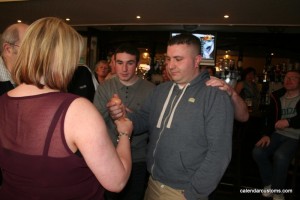 Egg jarping is a competition to see whose boiled egg is the hardest, by tapping them together until one cracks. It's practised all over the world (I've known it all my life, though we used to call it bashing eggs) and the home of the championship has been Peterlee  in County Durham for over 30 years; it recently changed venue to the Hearts of Oak following a fire at the cricket club where it was formerly held. Strict rules apply and the judges decision is final – the winner receives a trophy and certificate.
Helpful Hints
Eggs are provided for the competition – competitors select an egg from a trayful prepared in advance. The prize is an egg-shaped trophy (and of course the glory of being Champion of the World!).
Since 2012 the event has been held on Easter Sunday but before that it used to  be on Easter Monday – make sure you turn up on the right day! In 2013 I got as far as the quarter finals….
Parking and of course food & drink are available at the event.
In 2018 it will be on Sunday 1st April (to be confirmed).
View larger map