| | |
| --- | --- |
| Where: | Southampton, Hants at the Bargate |
| When: | May 1 |
| Time: | Dawn (about 5 am) |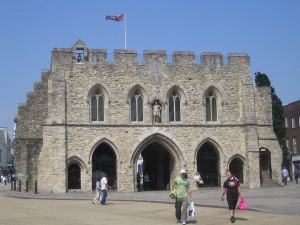 Every May Day, the choir of  King Edward VI School used to climb to the top of the ancient  Bargate in Southampton and sing to the crowd below to welcome in the month. The choir no longer visit, but nowadays there is dancing by the local King John's Morris side from 5 'clock.
Helpful Hints
In 2016 the custom is took a break and wasn't on as the Bargate was having repair work done- but will hopefully be back on in 2017!
The other May Day hymn-singing custom is at Oxford (see separate article)
Click here for the Morris website :http://kingjohnsmorris.org/
Photo by Dave Beckett.
View larger map