| | |
| --- | --- |
| Where: | Wareham, Dorset - pubs around town & Chamber above Corn Exchange at Town Hall |
| When: | Late November |
| Time: | 7.30 pm onwards on Monday to Thursday evenings and 12 noon on Friday |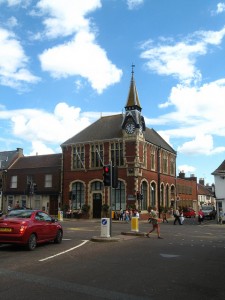 Wareham Court Leet is a survivor from medieval times; the Court was founded to regulate local trade and ensure that standards were maintained in the town. During late November evenings, officials with titles such as Aletaster, Scavenger and Leather Sealer are led by the Bailiff around the town wearing hats and formal dress. The team inspect businesses, checking for transgressions such as short measures or poor hygiene, armed with the tools of their trade which consist of antiquated scales, a broom and a tankard. Two pubs are usually inspected each night; on the Friday the Court sits at the Town Hall and the officials give the results of their inspections and discuss matters arising from the previous twelve months. The court session is marked by the striking of thirteen on the clock!
Helpful Hints
Be careful with the dating for this event – numerous printed and online sources state that it is held during the last full week of November but actually this is not the case. The date for the following year is set by the Bailiff and Lord of the Manor during the Court Session on the Friday. Double check before travelling – now very easy to do with the Facebook link below.
There's a song about the event called,unsurprisingly, "Wareham Court Leet" which is sometimes performed on the tour.
The 2017 dates were 20th-24th November with the Court on Friday 24th November at 12 noon at the Town Hall. The court sits for an hour. 2018 dates are yet to be confirmed.
Click here for the full schedule : http://www.wareham-tc.gov.uk/courtleet/  and
http://www.wareham-whalers.org.uk
and here for the event Facebook page: https://www.facebook.com/warehamcourtleet
Photo by Hector Garcia.
View larger map