| | |
| --- | --- |
| Where: | Winchester, Hampshire - St Cross Hospital Porters Lodge off the B3335 |
| When: | Every day |
| Time: | Any time (but I expect you'll be most welcome during opening hours!) |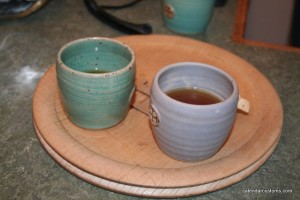 The Hospital of St Cross and Almshouse of Noble Poverty is one of the oldest charitable institutions in the UK and dates back to the early twelfth century;  the Brethren of the almshouses still wear medieval-style uniforms in red or black (though I expect their accomodation is more luxurious today then at the foundation!). The Wayfarers Dole is given upon request to any traveller and consists of a small measure of beer and some bread – ask for it at the Porters Lodge.
Helpful Hints
The Hospital is open to the public (see link below) for a modest charge and souvenirs are also available.
Clik here for the website : http://www.stcross.f2s.com/index.htm
View larger map